The biggest growth area for our business is facility management.
The recession has seen many companies change the model of their operation. Not only have we seen customers reduce or remove their logistics functions, we also work with businesses that do not want the hassle of running their own premises.
Logistic Property Ltd is a property company solely focused at the Guardian Road Industrial Estate in Norwich. We are a commercial agency for the rental of the units and shared warehousing facilities. We manage the clients in terms of:
Lease Sale and Renewal
Rent Reviews and Collection
Facility Management
Site Maintenance
Dispute Resolution
In essence we look after every element of life on the estate.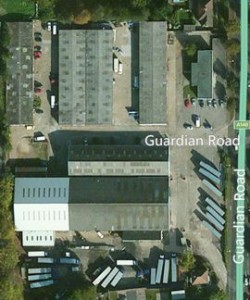 As well as providing units under a traditional lease basis, we can also provide all the facilities a company may need when running an operation within a shared or dedicated facility. We offer the following typical configurations on a managed or un-managed basis;
Traditional Variable Term Leaseholds
Dedicated Unit(s)
Segregated/Lock-up area within a shared facility
Fixed floor space or working area within a shared facility
Not only can we offer these on a fully managed basis but we can be very flexible on length of leases.
If you have a short term requirement, seasonal need, expansion needs or a problem with your own facility, then talk to us about how we can assist.
Managed Facilities may include some or all of the following;
Broadband, Network and Telephones
Heating, Lighting and Ventilation
Fixed or Variable Rental Terms
Building Maintenance
Cleaning Services
Office Furniture
IT Support
Reception
Kitchen
Toilets
Post
Contact us to talk about your requirements.
Friendly Property Management without all the fuss
We can also provide customers with inbound and outbound logistics
Many customers also use our Warehouse, Transport & Logistics Services in conjunction with their property needs.